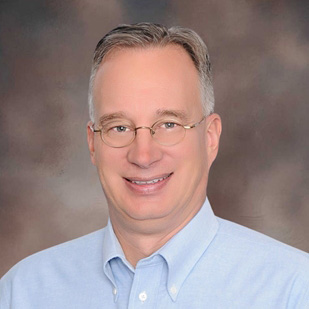 Mark Brewer is a Senior Vice President and Chief Information Officer at Launch Credit Union in Merritt Island, Florida. In this role, Mark leads the Information Technology and Project Management teams. He also is the Chief Executive Officer of Launch CUSO Holdings, LLC., a wholly owned subsidiary of Launch Credit Union.
Brewer received the Credit Union Executive Society (CUES) Certified Chief Executive (CCE) designation in 2018. Mark's professional career has been devoted to the financial service industry since 1985. He began his journey with credit unions in 1998 and has served three credit unions in an executive capacity.
Mark is no stranger to NCUA, FFIEC and State regulatory agencies having overseen Information Technology Security compliance for more than 20 years.
Prior to relocating to Florida, Mark held an elected office for several years and guided his hometown by offering new services while maintaining or reducing their tax burden.
Brewer is passionate about sharing his insights and helping credit unions secure their members data which they are entrusted with.